Tell Congress: Families need afterschool!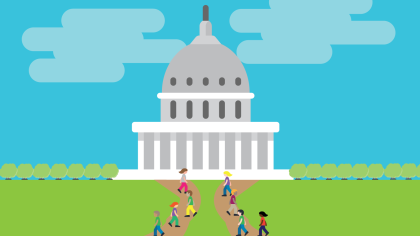 President Trump's FY 2021 proposed budget is again expected to call for eliminating federal funding for local afterschool and summer programs. If the funding is not maintained, nearly two million children and families would be left without reliable afterschool choices. Instead, we call on Congress to help meet the overwhelming demand for quality afterschool and summer learning programs and increase 21st Century Community Learning Center funding to allow 100,000 more children to access local afterschool and summer learning programs.
More than 19 million families want and need more afterschool and summer learning opportunities. For every child in a program, two are waiting to get in. Closing 10,000+ afterschool programs will hurt families and children in every part of the country. Increased funding for programs will help address the tremendous demand.
You can make a difference: call on Congress to protect and increase funding for afterschool and summer learning programs.
First, Enter Your Zip Code