Stand Up Against Devastating Cuts in Programs for Youth and Families
Reach out to your Senators and Congresspersons to Protect the Multiple programs that Support Community Schools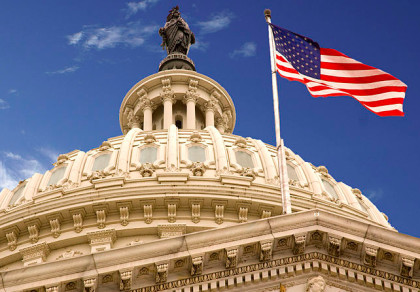 President Trump's proposed budget for FY 2018 eliminates or severely cuts many programs that support youth and families and community schools. We must stand together against these cuts.
Of particular concern to us is the proposed elimination of the 21st Century Community Learning Centers program, which at $1.1 billion provides core funding for after-school programs and community schools. Other programs proposed for elimination are Title II-A ($2.1 billion) which provides professional development for educators; and the Corporation for National Service that funds Americorps programs, a majority of which are located in schools ($1 billion). Also at-risk of elimination are Full-Service Community Schools ($10 million), Promise Neighborhoods ($67 million) and Title IV Part A, the new block grant in the Every Student Succeeds Act that can be used to fund community schools (authorized at $1.6 billion).
Other programs outside of the Department of Education that support youth and families, and which are likely funding programs in community schools include:
the Community Development Block Grant (CDBG), which supports housing, community facilities, economic development, and social service projects, mainly for low- and moderate-income residents ($3 billion); and
the Community Services Block Grant (CSBG), which provides anti-poverty services through local non-profit and public agencies ($714 million).
Taken together, these proposed cuts would be devastating for youth, families and communities who access these programs and supports and that are shown to be effective. (Learn more about these proposed cuts here and here). We need to tell Congress that this budget is absolutely unacceptable.
Take action here to call on Congress to maintain or increase funding for these programs to ensure our young people and their families and communities can continue to learn and thrive.
Sincerely,
The Coalition Team
First, Enter Your Zip Code