Contact Congress: COVID-19 impact on afterschool programs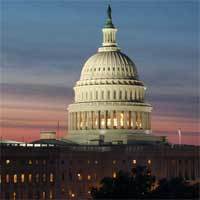 In late October, Senators Murkowski (R-Alaska) and Smith (D-MN) introduced S. 4868, the Senate version of the bipartisan 21st Century Community Learning Centers (21st CCLC) Coronavirus Relief Act of 2020, which is designed to expand access to supervised learning for students through the remainder of the COVID-19 emergency. The legislation would provide $1.2 billion in additional funding and greater flexibility for the Nita M. Lowey 21st CCLC program to make it easier for parents to work and help children continue their learning in an academically supportive environment, especially when schools are operating virtually and not offering class in-person. The House version of the bill passed in September.
As Congress debates an FY2021 omnibus spending bill and another Covid-19 relief bill, please take a moment to reach out to your Members of Congress in support of afterschool programs to let them know how the pandemic is affecting youth, youth-serving organizations, and your community-at-large. TIME IS OF THE ESSENCE, please act now and urge Congress to prioritize youth in any upcoming funding bill or Coronavirus response legislation.
First, Enter Your Zip Code