Contact Congress: COVID-19 impact on afterschool programs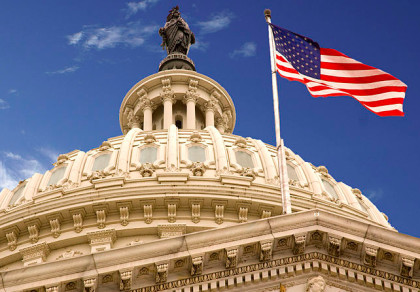 The COVID-19 pandemic continues to impact families, youth, and the afterschool program providers who serve them. With the House passage of the HEROES Act in May and the Senate releasing the HEALS Act in late July, negotiations are under way on a next Covid-19 relief bill. Your Representatives and Senators must hear from you now on how this public health crisis is affecting youth, youth-serving organizations, and your community-at-large - and on what Congress needs to do now to support young people, their families, and communities.
There are specific policy issues we believe will help support youth and ensure out-of-school-time organizations can navigate the impact of this crisis:
$6.2 billion immediate supplemental support in 21st CCLC afterschool funding to help programs support students this fall when they are not physically in school, providing programming, academic, social and emotional supports, and more.
The Learning Policy Institute estimates public school across the county will need $230 billion to recover from the crisis caused by COVID-19. At lest $230 bill should be provided for K-12 education stabilization funding and afterschool and summer learning should continue to be a specific allowable use.
Include financial recovery supports for non-profit organizations and small business afterschool providers in any congressional stimulus package, including support of the WORK NOW Act (S. 3747) and the Save Organizations that Serve America Act (SOS America Act, H.R. 6408)
Increase the capacity and flexibility of both the Child Care Development Block Grant (CCDBG) (which also supports school-age afterschool and summer programs) and the AmeriCorps and AmeriCorps VISTA programs (as in the bipartisan CORPS Act - S. 3964).
Will you ask your members of Congress to consider these in the next COVID-19 stimulus package? TIME IS OF THE ESSENCE, please act now and urge Congress to prioritize youth in the Coronavirus response.
First, Enter Your Zip Code