Tell Congress: Afterschool works to help kids succeed!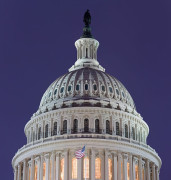 As students head back to afterschool, Congress is working to finish next year's federal education spending bill. Now is the time to remind your members of Congress that maintaining or increasing federal funding for local afterschool and summer learning programs will ensure that nearly two million children and families will continue to have access to quality programming when school is out.
More than 19 million families want and need more afterschool and summer learning opportunities. For every child in a program, two are waiting to get in. Afterschool and summer learning programs inspire young people to learn, keep them safe, and give parents peace of mind.
You can make a difference: call on Congress to maintain or increase funding for afterschool and summer learning programs.